From specials at local restaurants to theme parties at downtown venues, there is something to do for everyone on St. Patrick's Day weekend in Morenci! Click each flyer for more details.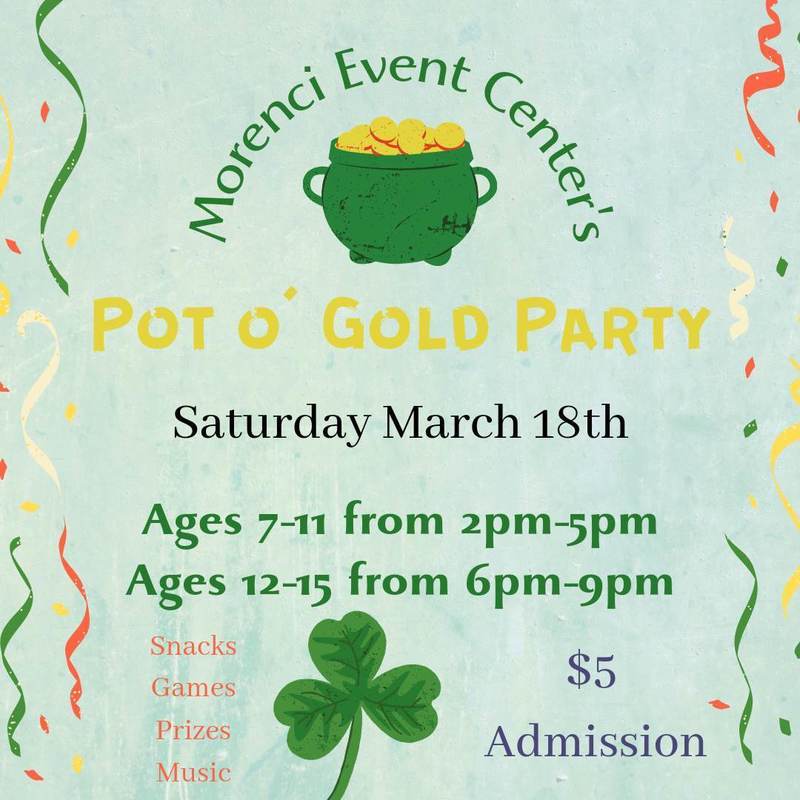 Morenci Event Center is located at 139 W Main St. in Downtown Morenci. The first 20 kids through the door for all 3 events will receive St. Patrick's Day Swag thanks to a very generous donor. Please note that all games with prizes will conclude by 4pm during the 1st Pot o' Gold Party to ensure that all participants that need to leave for the Daddy Daughter Dance will not miss out.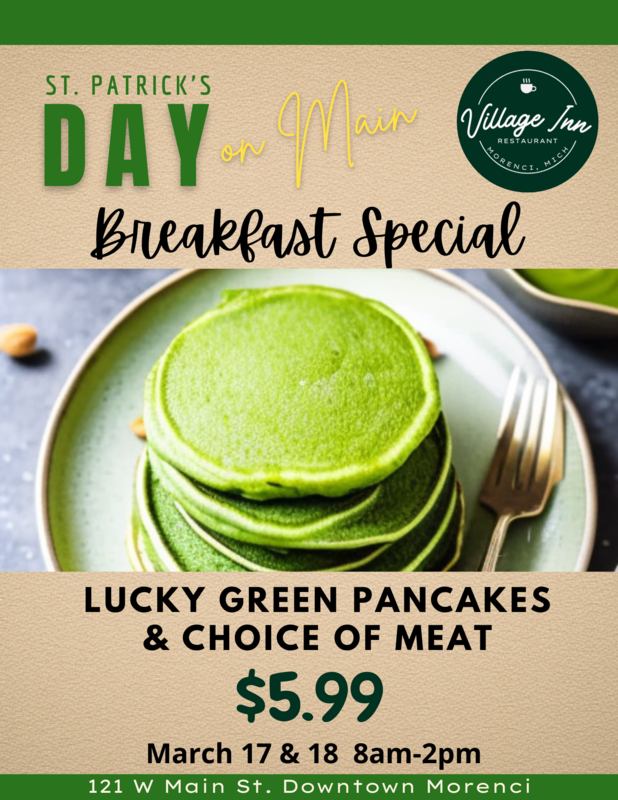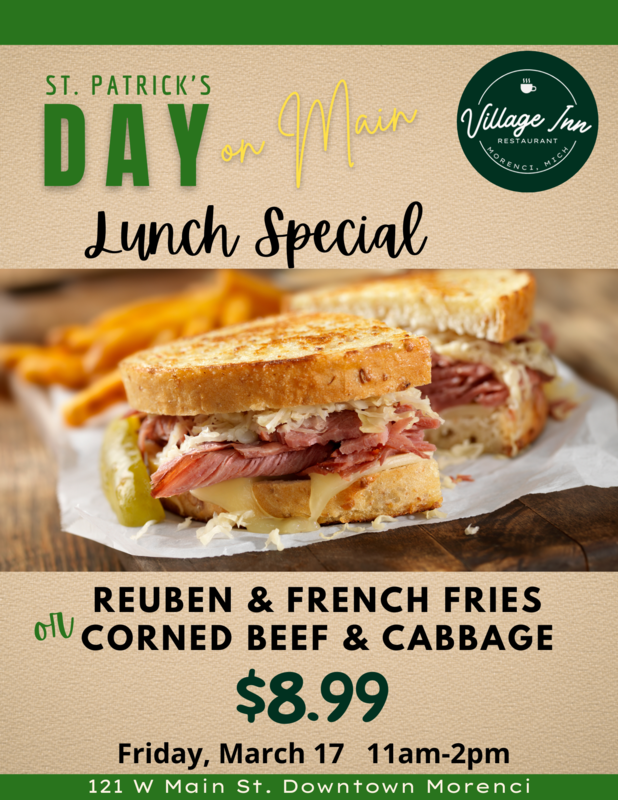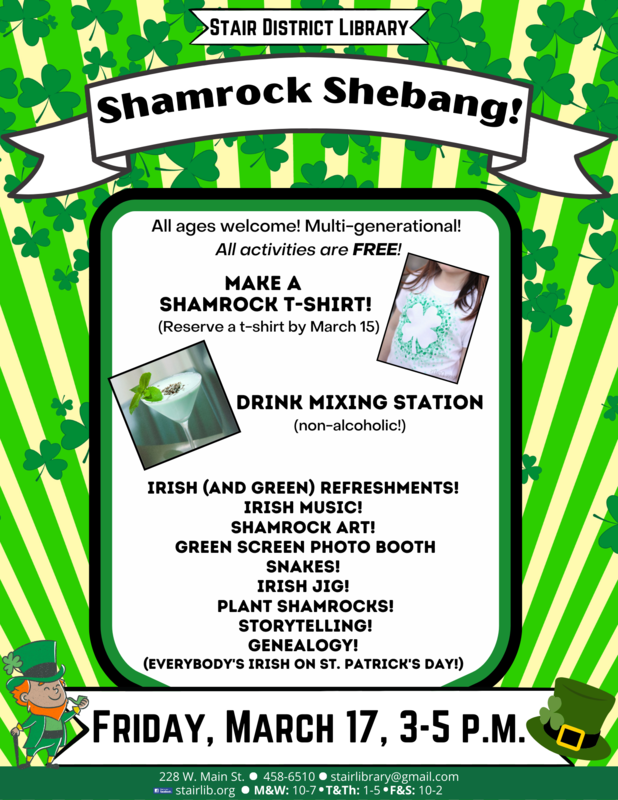 Lots of fun and it's all FREE! Call 458-6510 or email stairlibrary@gmail.com (with name, age, size) to reserve a child's t-shirt for the shamrock t-shirt art project.